Publications in 2018

Waldemar Kulig, Heikki Mikkolainen, Agnieszka Olzynska, Piotr Jurkiewicz, Lukasz Cwiklik, Martin Hof, Ilpo Vattulainen, Pavel Jungwirth*, Tomasz Rog*.
Bobbing of Oxysterols: Molecular Mechanism for Translocation of Tail-Oxidized Sterols through Biological Membranes
J. Chem. Phys. Lett., doi: 10.1021/acs.jpclett.8b00211.
Avisek Ghose, Mariana Amaro, Petr Kovaricek, Martin Hof, Jan Sýkora*.
6,7-dimethoxy-coumarin as a probe of hydration dynamics in biologically relevant systems
Methods Appl. Fluores., doi: 10.1088/2050-6120/aaaa05.
Powered by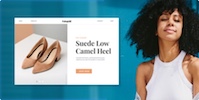 Create your own unique website with customizable templates.